Period Configuration
The Data Warehouse has an advanced period configuration that allows an organization to configure the Data Warehouse to many calendar types. This is the first step in creating your Data Warehouse
Configure Periods
In this example, we will create a standard calendar.
Click on Configuration -> Periods. The periods menu will load. If periods have been configured, the calendar will populate.
In the top section, the start date has been pre-populated with the start date of this year. Additionally, the calendar configuration has been set so that each period begins on the first day of the month and ends on the last day of the month and that there are are 12 periods to a calendar year

Click Preview Periods
In the main grid below, the calendar appears with the 12 periods and the start and end date of each period. Review the periods to make sure they are correct.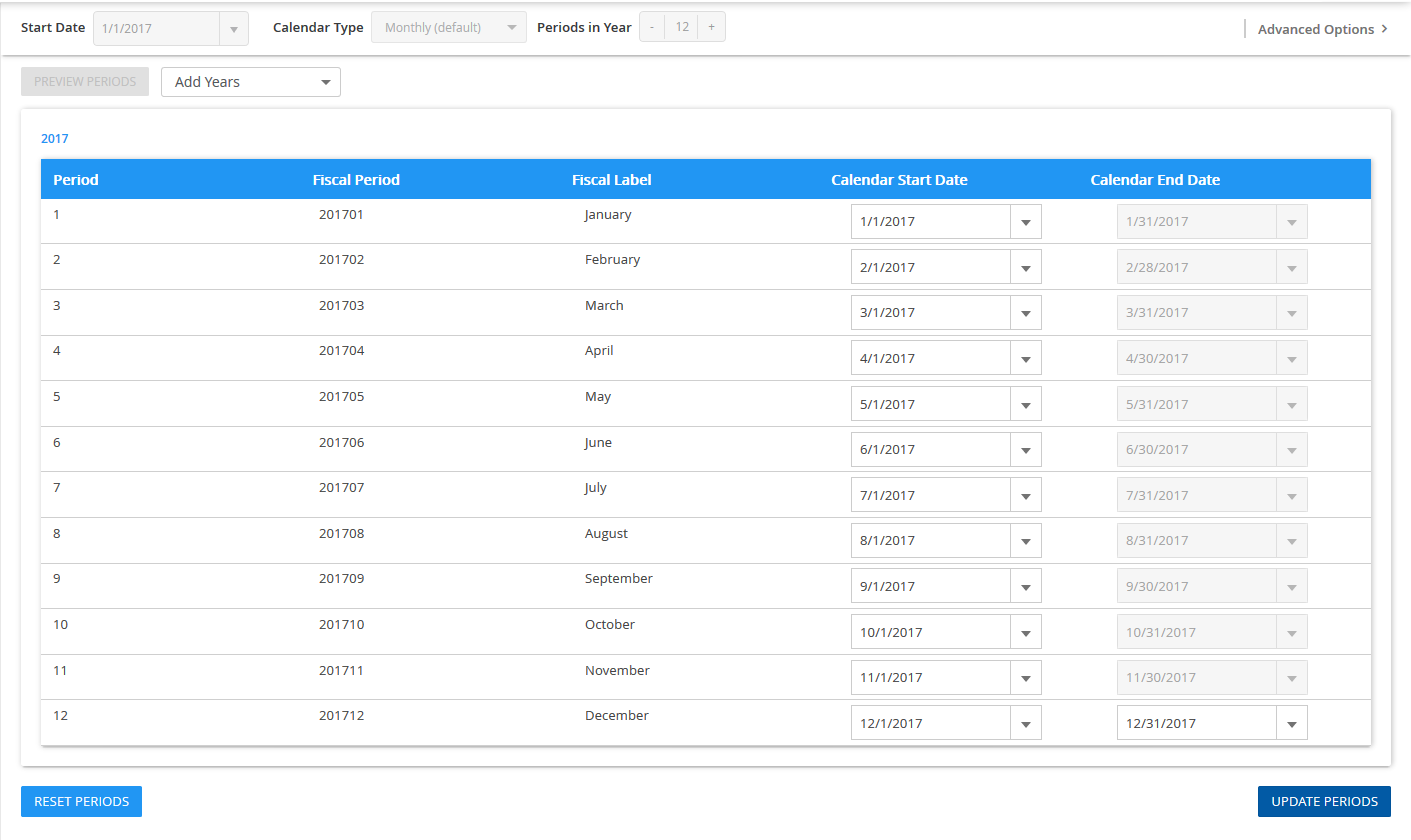 If the periods are correct, click the Update Periods button.
A confirmation window will appear notifying the user that the periods have been created. Click Ok to close the confirmation window.
The fiscal calendar has been created for one year.
Users will notice that there is a a Reset Periods button. Users can click this button to clear the periods. This button is only available if there is no financial data in the Data Warehouse
Users will also notice a Add Years button. Click this dropdown to add a specified number of periods, max increment is 10 years.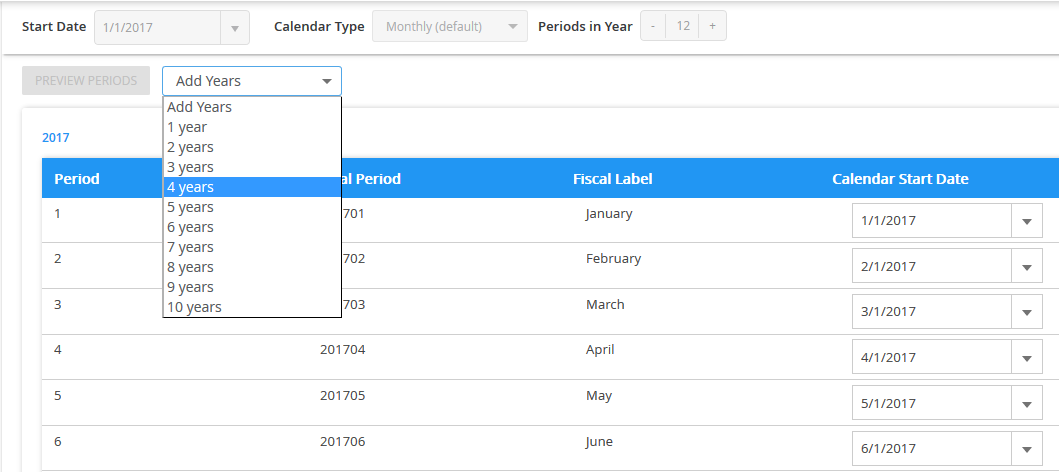 Upon selecting a number of years to add the preview button should become active. Click Preview Periods to see the added years
Verify that each fiscal year is correct by clicking on the Year in the header and reviewing the periods. Only after reviewing the periods and verifying that they are correct can you save the periods by clicking Update Periods.