Overview
Solver includes a robust connector to Dynamics 365 Finance and Operations (F&O). that is available for purchase. Solver's connector uses Dynamics 365 OData service to connect to all objects that have been made available within an organization's Dynamics 365 implementation. Access to this data is controlled through the use of Azure Active Directory services and roles. With some pre-configuration on the Dynamics 365 application, a user can quickly load their Dynamics 365 data into Solver Cloud.
Setting up your Integration
This section will detail how to create an integration between Solver and your F&O data using the Solver QuickStart Process.
1. From the landing page, navigate to the Data Warehouse.
Open the Data dropdown menu and select Integrations.
Click on Add New at the top right corner of the Integrations menu.
Select the Dynamics 356 Finance & Operations connector from the marketplace.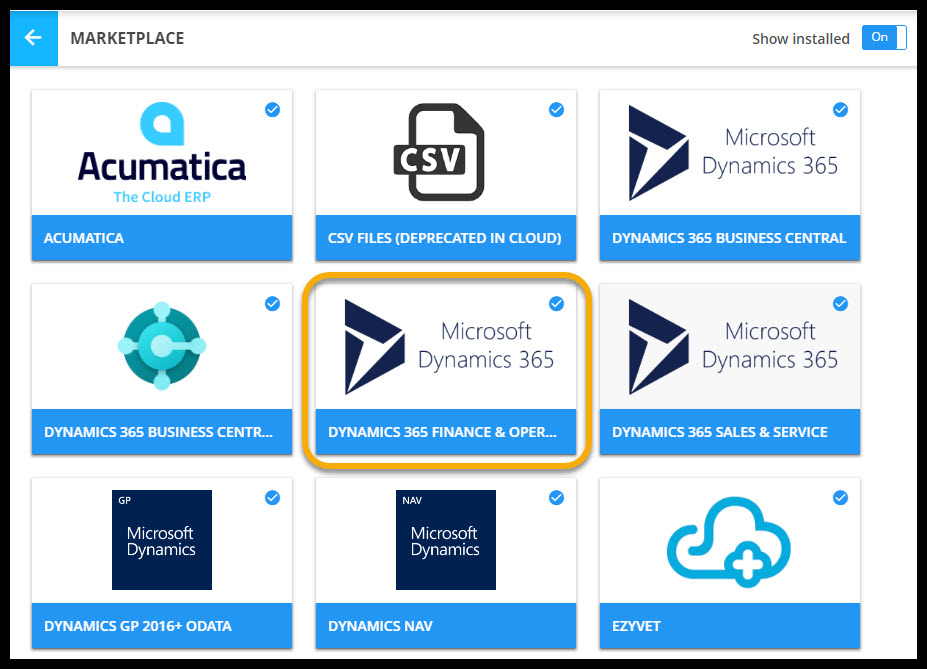 5. Click the yellow Create QuickStart button to launch the QuickStart wizard.

6. Add your D365 URL to the field and authenticate your account.
7. If you have turned off any pop-up blockers in your browser settings, a pop-up menu will appear. Select the Microsoft account associated with your F&O account and accept the permissions being requested.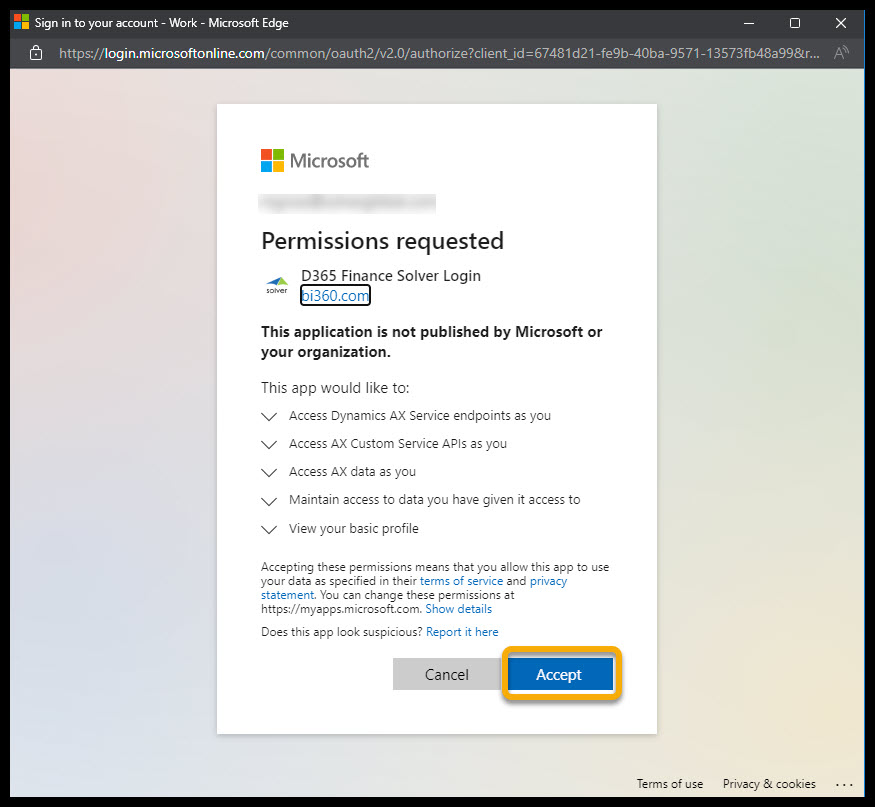 8. Once you have signed into your account and have been authenticated, connect to D365 by selecting the company associated with this account from the dropdown menu in the QuickStart Wizard and then click continue.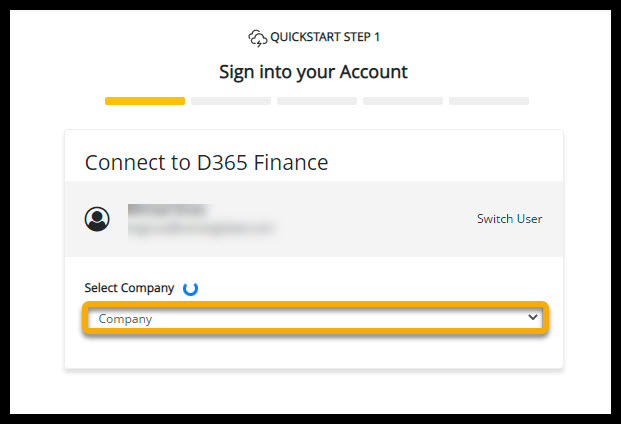 9. Next, you will be prompted to select the data points and any custom dimensions that you would like to import from D365 to use in this integration. At the moment, users are only able to import their General Ledger data. Press continue to bring up the mapping page.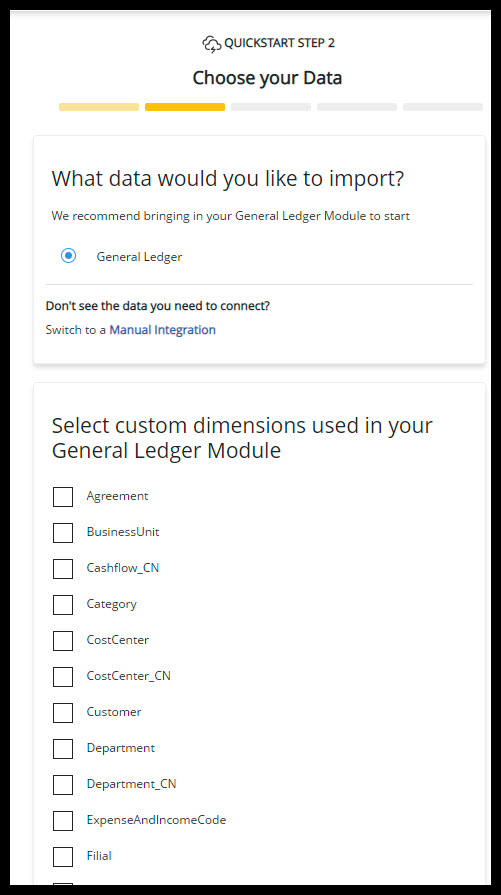 10. You will then be prompted to order the categories and select the data sets that will be included in this integration. Once you are finished mapping your QuickStart integration, press Save and Continue to move on.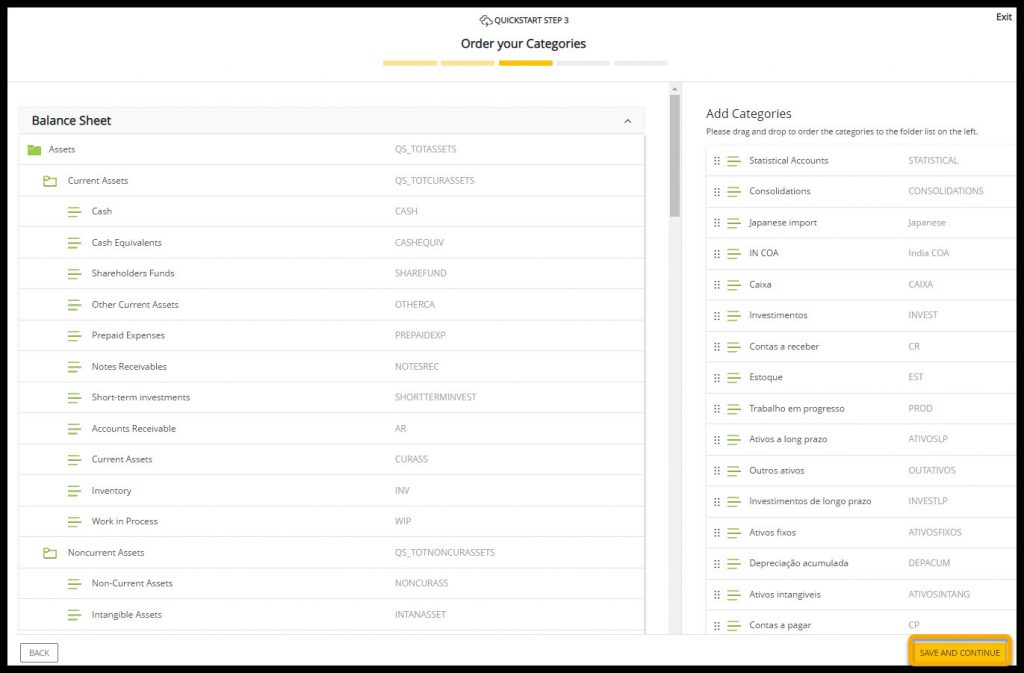 11. The final steps of running your QS integration are to label the job, select a time for when you would like to run this job, and provide an email address for status notifications.
For any issues, contact your Solver consultant or Solver Support at: support.solverglobal.com