---
This month we bring you a brand new data gateway and several fixes to the portal. We are working on several larger updates and new features, coming soon.
New this month
For customers using the Gateway for SQL Server and CSV import from on-premise data sources, we have created a new gateway application. All existing customers can continue to use the existing application. This update focused on an easier setup process when installing for the first time.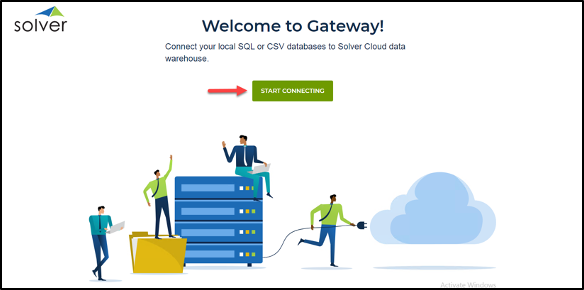 Benefits of the new Gateway application:
New interface
Easier configuration for the first-time setup
Downloadable ERP SQL views to quickly connect to the most popular data sets within your ERP.
To learn more about the new Gateway, please check it out here.
---
Fixes
CSV Connector: When a column header contains a space, the preview source is not showing data. The feature has been updated so that the data will show even if the column header contains a blank space. Learn more about loading data with the CSV connector here.

External API: After selecting modules within the External API, in some cases, an error message would appear when saving the changes, even though the changes stored fine. This false error is now resolved. Learn more about the External API here.

External API: In some cases, the Power BI integration shows a dimension member Id instead of the code. This is caused by an error joining the dimension and fact tables correctly. This issue has now been resolved.